July 22, 2016-October 27, 2016
Since my very first exhibition in 1981, Turned Objects: The First North American Turned Object Show, I have had the distinct pleasure of promoting the work of the best creative minds and the most talented makers and wood artists throughout the world. This online exhibition celebrates our 40/30 Anniversary* at the Center, with a bow to the artists and to all the rest of you, whether collectors, patrons or supporters of The Center for Art in Wood. (*The 40/30 Anniversary marks 40 years since the launch of our symposia series and 30 years since our incorporation as a nonprofit.)
Flashback l Fast Forward features work that each artist chose – one from a past Center exhibition where they were included, and a newer piece–sometimes brand new !-as their "Fast Forward." Each artist offers their thoughts on the older work and being included in a Center exhibition(s), and how the new piece reflects their evolving creative processes and technique. Some artists' involvement spans almost the entire time since my very first show.
Please see the notes section under Read More for each artwork for an exclusive look into the minds and hearts of these artists and friends.
Note that almost all of the newer pieces, as well as some of the original show pieces, are available for sale (unless otherwise indicated with the notation NFS).
I sincerely hope that you too enjoy this exhibition as much as I have enjoyed the relationship the Center maintains with these truly amazing individuals.
My sincere thanks for your support over the past 40 years – and into the Center's shiny future ! Let the fun begin !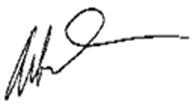 Albert LeCoff, Co-Founder and Executive Director
Navigation Instructions: Clicking on NOW will show all the new(er) work submitted by all artists. Clicking on THEN will show all the old work submitted by all artists. Clicking on an artist's name brings up their old and new(er) pieces. Clicking on LEARN MORE for an artwork will bring up the details associated with the piece in question, and then clicking READ MORE will reveal the Artist's Statement in NOTES pertaining to that piece.
/

2014

/

$8,000 & $10,000

/

2008

/

Price on request

/

2015

/

Framed-$950; Unframed-$800