Object Lesson: James Maurelle
November 1, 2019 @ 7:00 pm

-

7:30 pm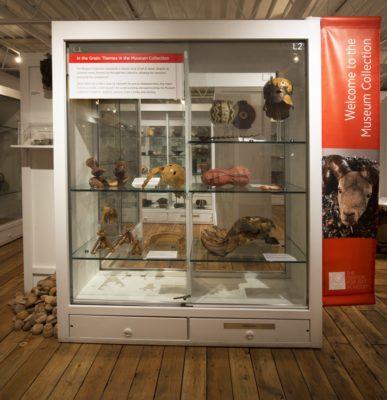 Object Lesson |  James Maurelle, artist and lecturer at Penn | Fri. Nov. 1, 2019 | 7 – 7:30 pm | The Center for Art in Wood Museum Collection
FREE
Object Lesson is a monthly First Friday speaker series that will open wide the cases of the Center's Museum Collection through the perspectives of individuals from the worlds of art, design, performance, community activism, education, and more, creating fresh dialogues about the Collection and its objects. The series invites the public for an up-close and personal experience in an informal, discursive setting that will encourage exploration of the many treasures in the Collection.
James Maurelle is an interdisciplinary artist, sculpture, video, photography, and sound art are his analog and digital primes, His work investigates the correlation formed between labor and creativity, at the center of this byway is the spirit of his work. Constructing objects and moving images are not unlike creating music compositions, the accompaniment: i,e, tools, and materials, are a call and response to dexterity. The rubric to complete any composition is to know ones' instrument(s)/tools; the creative process is based on this reciprocal understanding. Jazz is the primer which propels the work, the tone/feel of every composition is in direct association with the culture. Every object I compose is a physical versioning of a historic recording of happening, every tool used is an augmented scale referencing an industrial progression. The materials (wood, metal, plastic, film) are the staff paper, and every committed strike upon these materials forms a note or chord. The fluidity connecting mind, hand, and tools are based on the augmented triad which is the cornerstone of my work ethic. The main objective is to continue creating full-bodied compositions, as long as the staff paper flows, I will inscribe upon it.
His work has shown in solo and group exhibitions in New York, Minneapolis-Saint Paul, Austin, Philadelphia, Cincinnati, and San Francisco. He is a recipient of the Skowhegan School of Painting and Sculpture Fellowship (2015).
Object Lesson Schedule:
December 6, 2019 – Aisha Zia Khan, Executive Director of Twelve Gates Arts