Closing and Gallery Talk for Damien Davis: Color Cargo
July 20, 2019 @ 2:00 pm

-

4:00 pm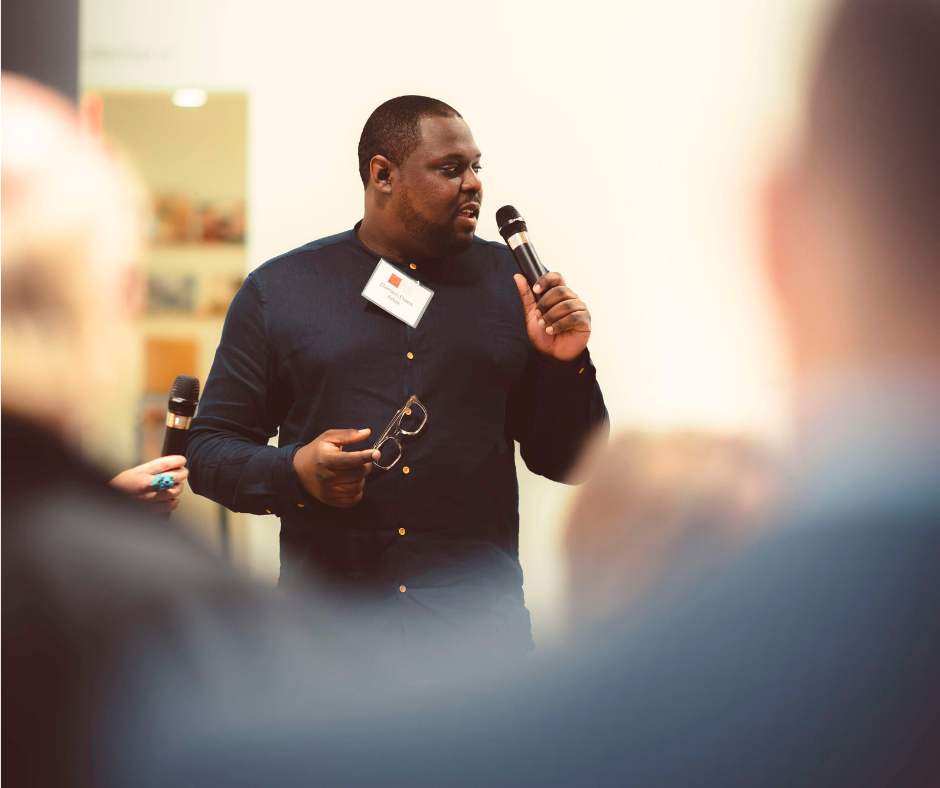 Gallery Talk with Damien Davis | at The Center for Art in Wood | Sat, July 20, 2019 | 2 – 4 pm
Join us for the closing and gallery talk for Damien Davis: Color Cargo with the artist on Saturday, July 21st. Hear Davis speak about his exploration of historical representations of blackness by composing stories, told through a lexicon of graphic figures and shapes, that oscillate between his personal memories and chapters of human history. A reception will follow the talk with the option to participate in a hands-on experience of building your own stories.
Davis' signature pre-cut shapes in wood and acrylic will provide inspiration and reflection as participants learn how to harness color and imagery in service of personal or subversive storytelling.
This workshop is open to ages 5 and up and welcomes all skill levels.

Pictured are pieces created during Woodcuts and Bolts: Storytelling with Damien Davis that took place on June 8, 2019. You can make one of your own after the gallery talk.
Cost: $15 Members click HERE | $20 Non-Members click HERE
Save on this and future workshops by becoming a member.
All materials are included in the cost of the workshop.

Damien Davis (b. 1984) is a Brooklyn-based artist. His practice explores historical representations of blackness by unpacking the visual language of various cultures and questioning how these societies code/decode representations of race through craft, design, and digital modes of production. Davis' work has been presented at museums and galleries across the US and in Italy, and he is the recipient of numerous grants and residencies. He holds a BFA in Studio Art and an MA in Visual Arts Administration from New York University.
The Center for Art in Wood is a non-profit arts organization located in Philadelphia that interprets, nurtures, and champions creative engagement and expansion of art, craft, and design in wood to enhance the public's understanding and appreciation of it.
For questions contact Katie Sorenson, Community Engagement Manager at [email protected] or 215-923-8000 ext 103.